You know, I've tried to cultivate this "Promote what you love instead of bashing what you hate" mentality and that's still good and all but I like balance in my life. So today, I will share with you some recent loathings.
Vaginal Ultrasounds 

- Have you ever had one of these,ladies? They use a "wand" that is actually a dildo they insert in your vagina and take an ultrasound of your inner workings. Your cervix is a voyeuristic peephole into all that goes on in your uterus and such. The first time I had one done, the clinician was literally in and out. Like a dipstick. Maybe a little longer than that but it was over before I knew it. Last week I had one and afterward I felt like the clinician should have at least offered to buy me dinner. She was a fabulously nice clinician but sloooooooooow as hell. There is nothing more awkward than having someone wiggle something that looks like a dildo around in your pussy while they're also fiddling with a computer and attending to various beeps and buzzes. There was a clock on the wall. I timed how long it took. 10 minutes. More than enough time for me to get off under normal circumstances. I suppose that would have been even more awkward to have requested that as a bonus for taking so damn long. 
Facebook & Twitter Statuses that are actually memes or quotes from around the internet - My hate for this started with that Facebook app Status Shuffle a couple years ago. It was (maybe still is) this thing you could use to make an interesting Facebook status. Funny witticisms,quotes…. you know…things that are now made into memes and ecards. Now it makes even less sense for people to actually take the time to TYPE a one liner into their status box instead of just sharing a fucking meme with the words on it. I get the idea some people who do this would like people to think they came up with these witty quips all on their own. Right. Because all of your friends on Facebook haven't seen the same thing a dozen other places on the Internet. They only go to your page and are living in isolation on the web. Besides, most people who do this aren't fooling anyone, even if we haven't seen it a zillion other times elsewhere. We all know you're not that clever/smart/funny/.
 Erotica with the Word "Sin" in the Title –  It's amazing how angry this made me this week. I don't believe in sin. It's a theological concept that isn't in any belief system I have.  I understand the concept,though and that's why when I see it applied in a sexual context, it really pisses me off. Sex is awesome,healthy,normal and good stuff. If your religious beliefs label sexual proclivities as sinful, then that's just appalling to me. There's no sin in sex and I'm not interested in reading erotica (even if it's well written) that has to attach such a concept to sex. I get that the word is alluring to some. Some people feel like doing something "sinful" is an act of rebellion …that it makes them some sort of badass to do or think about this forbidden thing but ugh…that's all bullshit. All you get afterwards is a case of guilt instead of the afterglow of a good fuck.
The Under-Recognition of Sarah Weddington - Who, right? Yeah. Roe vs Wade ring any bells? She was the lawyer who successfully argued and won the case. Pretty fucking monumental,right?  It's sad that OJ Simpson's lawyers got famous off that court case but this woman is an unknown.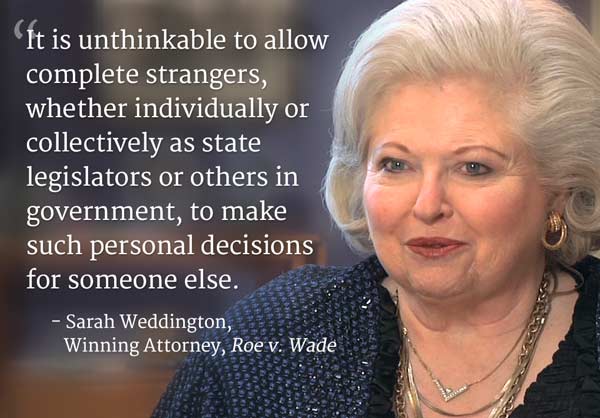 5.  Winter in NY - well, this isn't a new revelation but I do feel like re-sharing. It hasn't made it higher than 10 degrees this week. My laundry room pipes are frozen and I'm fucking cold.